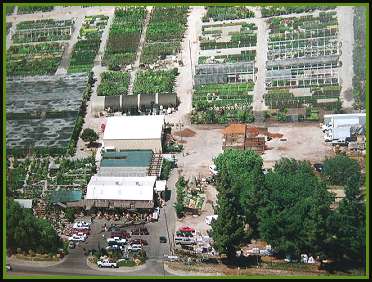 Located in Riverbank California, the property where the nursery now stands was originally a peach and nectarine orchard. In 1963 it was purchased by Bill and Sharon Morris who then shipped fresh fruit to the East Coast until 1976 when they created Morris Nursery. At that time, Bill Morris (who also taught agriculture at a local high school) took a weekend job at Zaiger's Nursery and horticultural classes at Modesto Junior College to learn more about plants. Sharon Morris (while also raising their two children) worked right along side Bill to help their business grow and they soon created the hugely successful garden center and gift shop that stands today.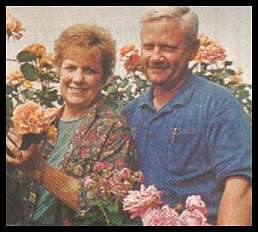 Offering a wide selection of plant and gardening material at a reasonable price as well as their expert advice, the nursery quickly became known as one of the finest in the San Joaquin Valley. As the business grew, so did the wholesale division and the growing grounds. Bill and Sharon's simple philosophy of "one-stop-shopping" allowed their growing nursery to service retail customers as well as the many landscape contractors and professional designers with two separate divisions. Then ... in 1996 the two companies were officially split. That year, Morris Retail Nursery was sold to Ron Hoffmann, their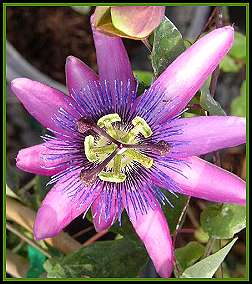 Retail General Manager (and all-around nice guy) for many years. Bill and Sharon then focused their business knowledge on the Morris Wholesale Nursery. Beginning with just a four man crew, Morris Wholesale quickly grew to a crew of ten and a few part-time employees as well. Besides landscape contractors, sales included many other retail garden centers in the Central Valley and the foothills. In the year 2000, an adjoining 4 1/2 acres was purchased, increasing the growing grounds to 12 acres for production. This addition gave the nursery a total capacity of 17,000 #5 trees, 3,000 #15 trees, 43,000 #5 woody shrubs, and 348,000 #1 woody shrubs (including perennials and grasses). The nursery now has two acres under shade for heat protection and 15 large cold frames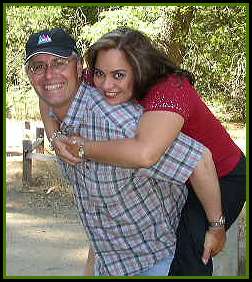 (24'x 60') in order to keep production continuous during the winter months. In keeping up with the industry's trends, the perennial and grass production has recently nearly tripled. Landscapers and garden centers are certain to be pleased with the wide variety of plant material available throughout the year as Morris Wholesale continues to mature and grow.
In August of 2006, Morris Wholesale Nursery was sold to Jesse Hernandez, their successful General Manager for the previous 12 years. The nursery's wide product line and expert service continues to be the company focus as the nursery increases its delivery to the Bay Area, Napa/Sonoma, and the Sacramento areas. The banner of excellence that made Bill and Sharon so successful ... is now held aloft by Kathy and Jesse Hernandez.